HD Brows Course
BROW OBSESSED? Make your passion your paycheck by offering the UK's no.1 salon brow treatment. Doing just 5 treatments per day can deliver you nearly £40,000 per year*, plus access our award-winning brow make up alongside the HD Brows treatment and boost your treatment revenue stream even more. On-trend and in-demand, the HD Brows treatment is searched for over 2,300* times a day with 1,000 of those searches coming directly from your new potential clients via our Salon Finder page. Are you ready to put yourself on the map?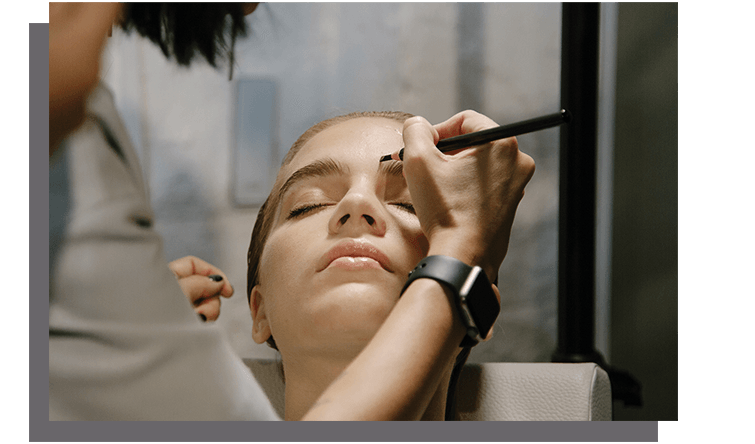 THE HD BROWS COURSE: WHAT WILL I LEARN?
The HD Brows treatment is completely tailored to each client which differs from many other 'one shape fits all' treatments available, and this is reflected across every step of our training. Our Elite Brow Experts will educate you on face shapes, brow mapping, and the secret to our exclusive design formula before showing you, step by step, our unique selection of techniques including tinting, waxing, threading make up application to create a bespoke brow, perfect for your client. Because we are such brow perfectionists, we understand that not all perfect brows can be built in a day. This is why the HD Brows Regrowth Programme allows you to work with your clients long term to eventually create their dream brows -building your relationship and ensuring you get that continuing returning custom. Not only that, we'll ensure you leave with tips & tools to make your new brow business a success.
Course Cost £250+ vat Kit options from 215 + vat
For more information or to book call us on 0121 270 5855

HD BROWS TRAINING : WHATS INCLUDED?
HD Brows Original training at our Birmingham training academy.
Choose from 2 HD Brows kit options
Free listing on HD Brows Salon Finder Page
Ongoing trainer support and feedback
Options to attend our Advanced HD Brows Training Courses
EARNING POTENTIAL OFFERING HD BROWS
£30 per treatment | 3 treatments a day | 5 days a week | £450 per week
Just 5 weekly treatments can earn you an extra £150.00 per week.
#MakeYourPassionYourPaycheck
ENQUIRE NOW CALL OUR TEAM TODAY ON 0121 270 5855
Alternatively fill out the below form to express your interest and a member of the team will be in touch.
Reserve your place today with a £100.00 deposit
Find out more about our Official HD Brows courses