Spray Tanning Course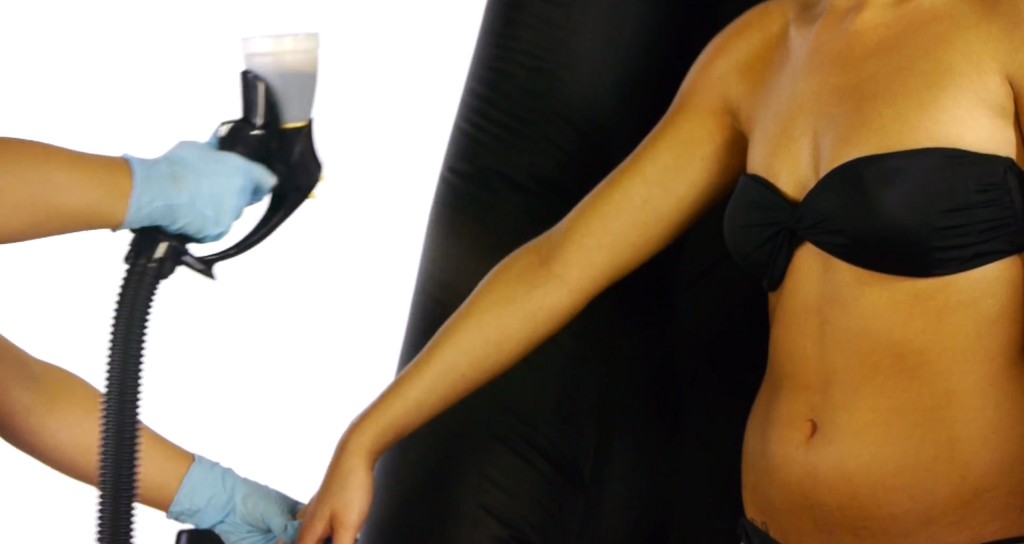 Spray Tan Training Course 
Spray tanning is one of the fastest growing beauty treatments. Book your spray tan training course with us for the new tanning season. It has become an increasingly popular method to apply fake tan. Not only does it offer a fast and easy application, but it eliminates fear or risk skin damage due to UV rays. It is suitable for mobile and salon based therapists.
Course Content
Our Fake Bake accredited spray tan training course covers contra-indications to tanning, preparation of the skin, operation and maintenance of the machine, application of tan and the aftercare and contra-actions of treatment.
Hygiene Health and safety
Contra-indications to the treatment
Consultations techniques and contra-action advice
Equipment and product knowledge
Preparation for treatment
How to carry out the spray tan treatment
Aftercare advice
Course duration: 1/2 day
Course price: £99.00
Entry requirement: None
Qualification:  Fake Bake certificate. Accredited by the Guild
Students will be able to gain public liability insurance on successful completion.
Why Train with Us
We are the Fake Bake approved training centre for all training in the Midlands region.
Fake Bake is the U.K.'s leading sunless tanning brand which is renowned for producing high quality, innovative fake tanning products and services.
Student kits are available to pre order and purchase giving you all you need to start offering your spray tan treatment to clients. The Fake Bake kit contains the Spray Tan system (spray gun), pop-up cubicle, solution and all consumables.  For an amazing £199 + VAT.   –  Please click here for further details.
Book Now
For more information on our courses, please 

contact us

 or to book call us on 0121 270 5855