Celebrity Brows

Celebrity Brows .. the brand new 6-step "dressing technique" to achieve fabulous brows
We are delighted to offer the exciting Celebrity Range of products and training including Celebrity brows training, This exciting course  gives you the ability to deliver a fantastic new technique. Throughout the course
you will discover why eyebrows are taking over. Learn how to create eyebrow artistry and fuse together traditional eyebrow techniques to create the perfect Celebrity brows! These techniques include Designing, Trimming, Tinting, Waxing, Threading, Sculpting and last but not least Dressing with the exclusive Celebrity Brows Compact.
For novice students we insist on a previous certificate in waxing or attendance in our
Celebrity Waxing workshop (3 hours) prior to the Celebrity Brows Training Day. This cost £65. No kit included.
Course Content
• Anatomy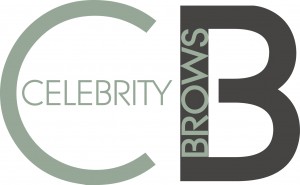 • Health and safety
• Consultation
• Techniques
• Demonstration
• Practical
• Aftercare
• Review
Course duration:  1 day
Course price: £195 with standard kit.  £395 with a deluxe kit
Entry requirement: Waxing qualification or attendance of a Waxing workshop is required prior to the Celebrity Brow course.
* A tint test is required for students and models 24hrs before start date.

Qualification: Celebrity Range Certificate. HABIA accredited course
What further courses could I do? If you enjoy performing eye treatments, you may be interested in the following:
Nouveau LVL Lashes
Celebrity Lash Extensions
Threading
Professional Makeup Foundation Course
Book Now
For more information on our courses, please 

contact us

 or to book call us on 0121 270 5855